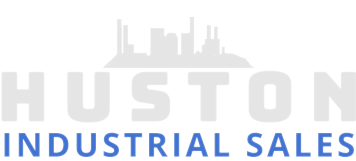 Nachi Robotic Systems proudly announces a strategic partnership with Huston Industrial Sales. This collaboration marks a significant milestone in delivering comprehensive industrial solutions to our customers.
"Huston Industrial Sales has been servicing the Western PA, Northeastern Ohio and West Virginia area since 1985.  We specialize in pneumatic controls, valves, fittings, tubing, grippers and other cylinders.  We also carry a full line of inductive sensors and photo eyes.  Our industry knowledge, strong product offering, and project services allow us to tackle any job, big or small.  Huston Industrial Sales works with our tri-state manufacturing base to design, engineer, and install custom projects. The opportunity to represent Nachi Robotics will continue to help our local machine builders, integrators and MRO customers."
Nachi Robotics is excited to grow with this partnership and formally welcomes Huston Industrial Sales as an authorized partner.
About Huston Industrial Sales:
35 Pennwood Pl, Warrendale, PA 15086
Phone: 724.935.5666
Fax: 724-935-5551
Email: HUSTON@HUSTONIND.COM
For your product inquiries please contact Huston Industrial Sales or Nachi Robotic Systems– We've got you covered.