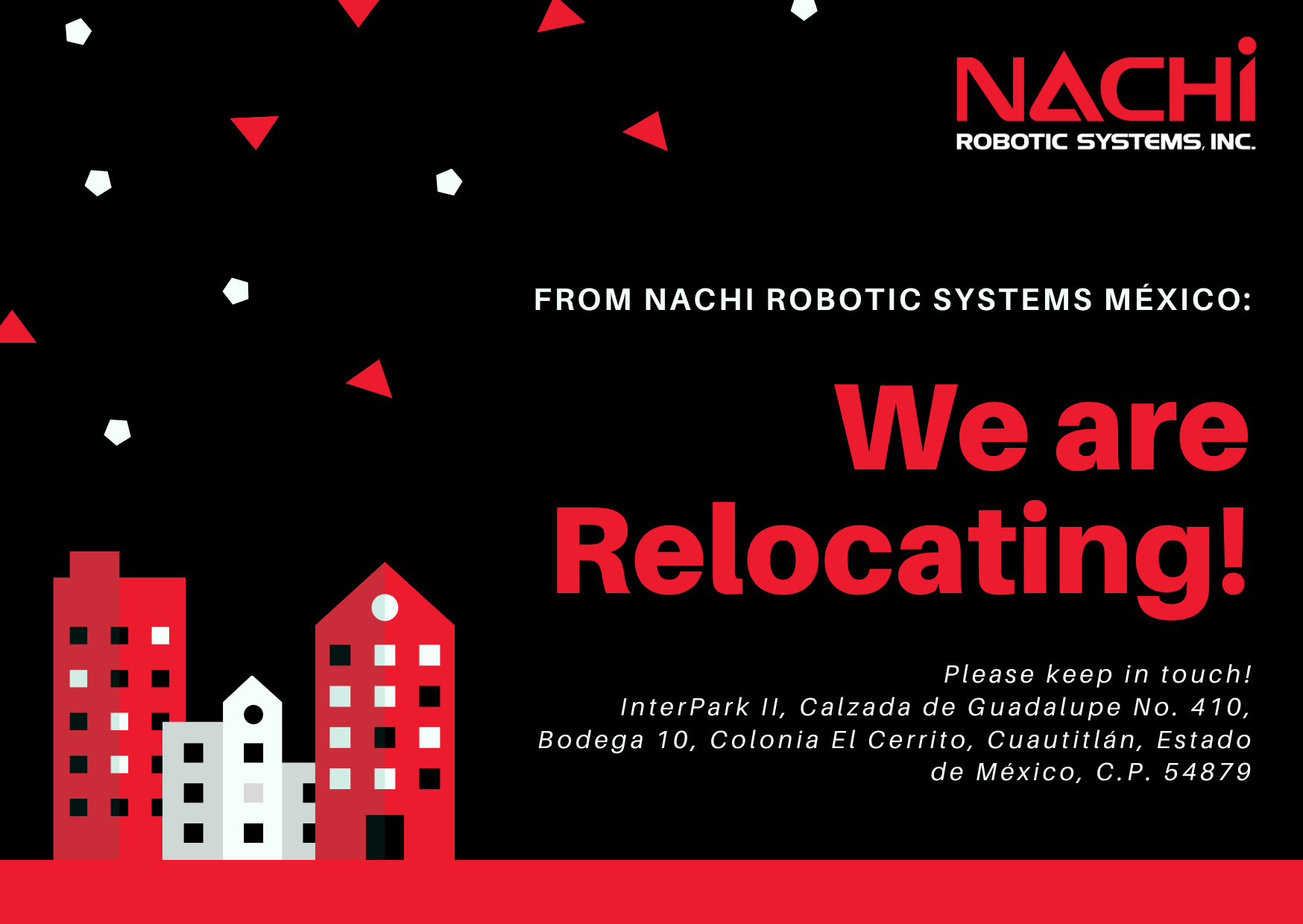 Nachi Robotic Systems México, a premier leader in industrial robotics solutions, is thrilled to announce its upcoming office relocation, set to take place on September 1, 2023. This move represents a significant step forward for the company, reflecting its commitment to delivering cutting-edge robotics solutions and enhancing customer support.
The new address for Nachi Robotic Systems, Inc. México will be:
InterPark II, Calzada de Guadalupe No. 410, Bodega 10, Colonia El Cerrito, Cuautitlán, Estado de México, C.P. 54879.
Importantly, the contact information for Nachi Robotics México, including telephone numbers, will remain unchanged throughout this transition. The company encourages its valued customers and partners to reach out with any inquiries or requests for further information.
This move has been prompted by Nachi Robotics Mexico's remarkable growth and the aspiration to provide a more sophisticated and accommodating space for its team and clientele. The new office location not only offers more room but also boasts modern amenities in line with Nachi Robotics México's dedication to innovation.
Nachi Robotics Mexico extends its deepest appreciation to its loyal customers and partners who have played a vital role in this expansion. The company remains steadfast in its commitment to delivering world-class robotics solutions and services from its new premises.