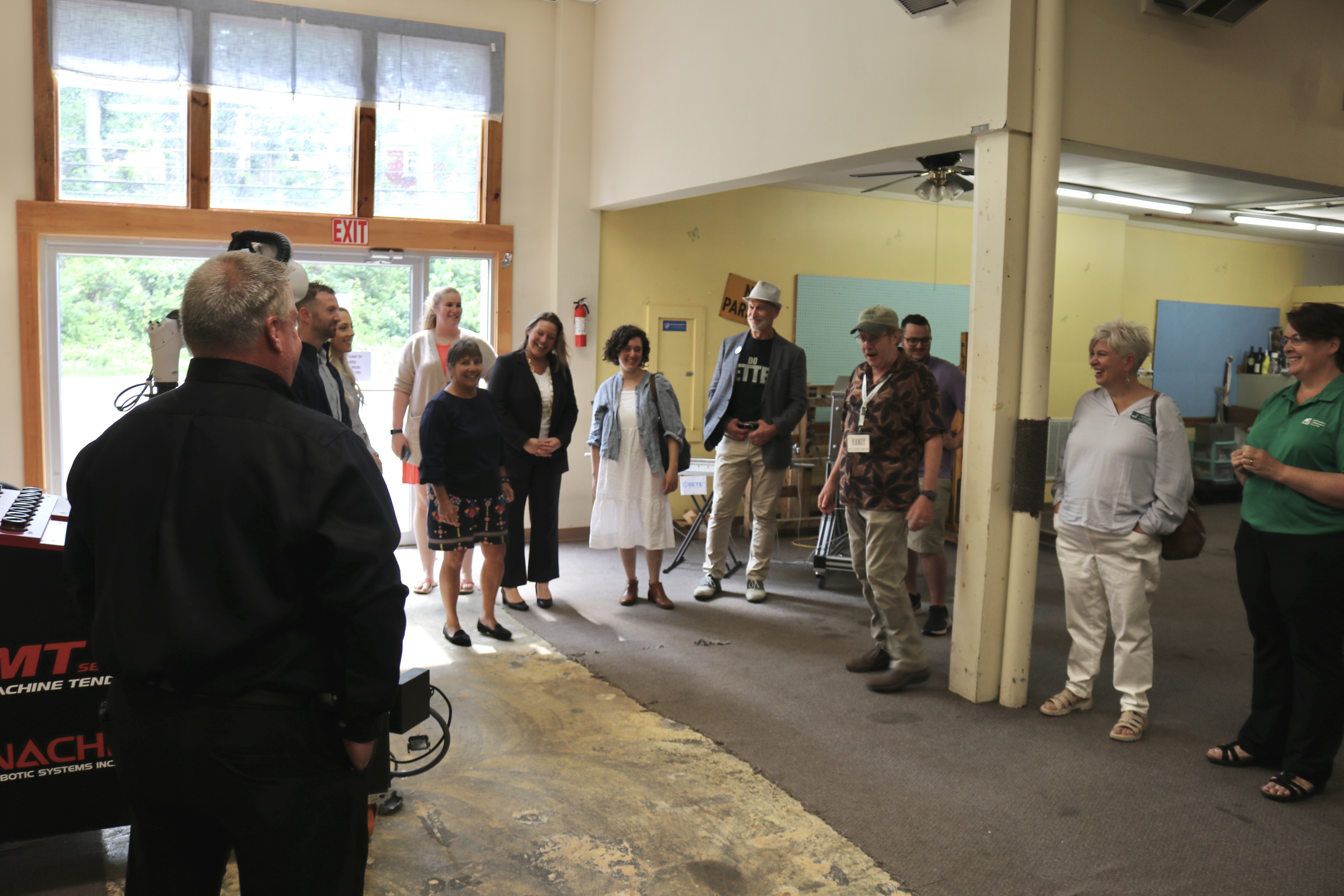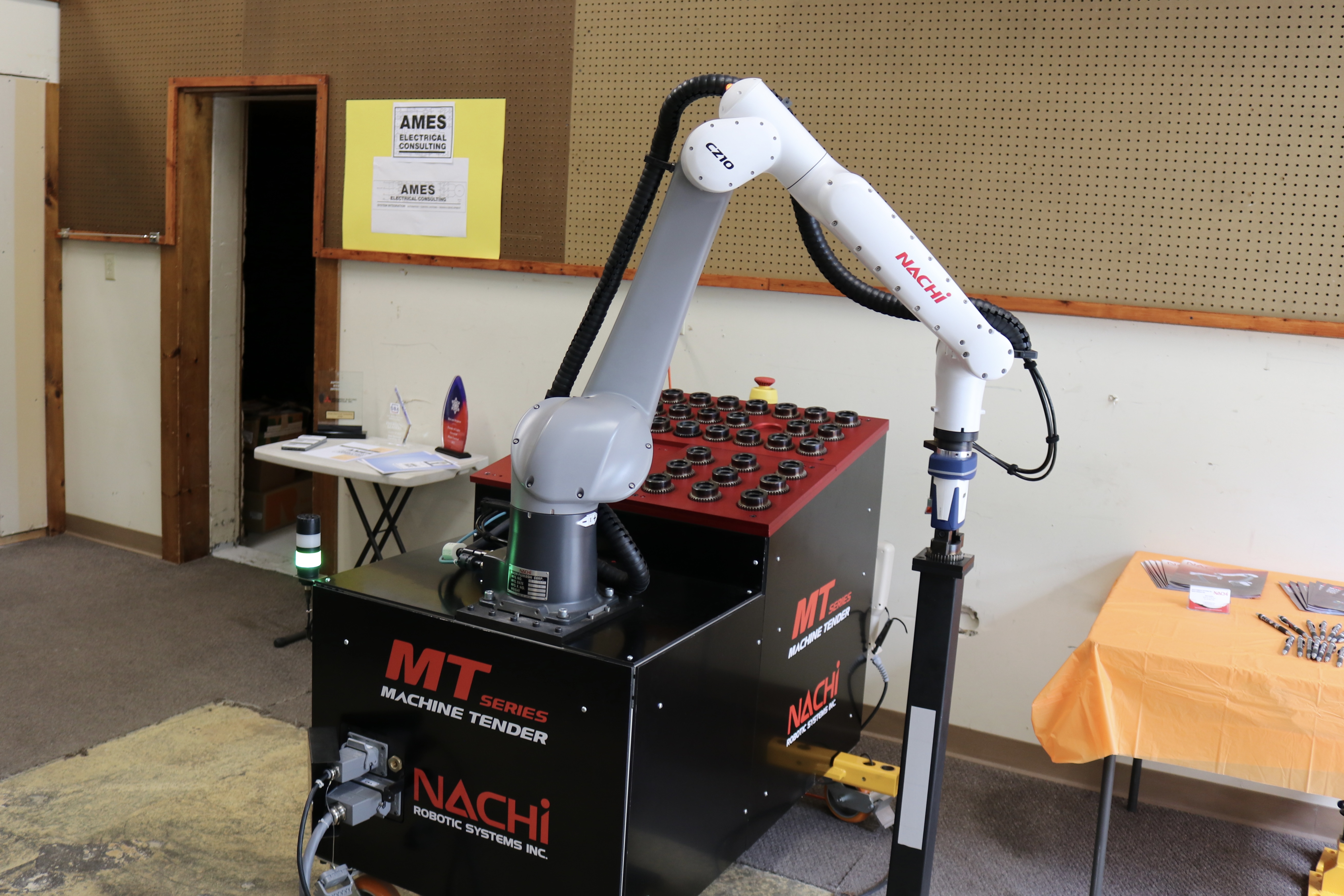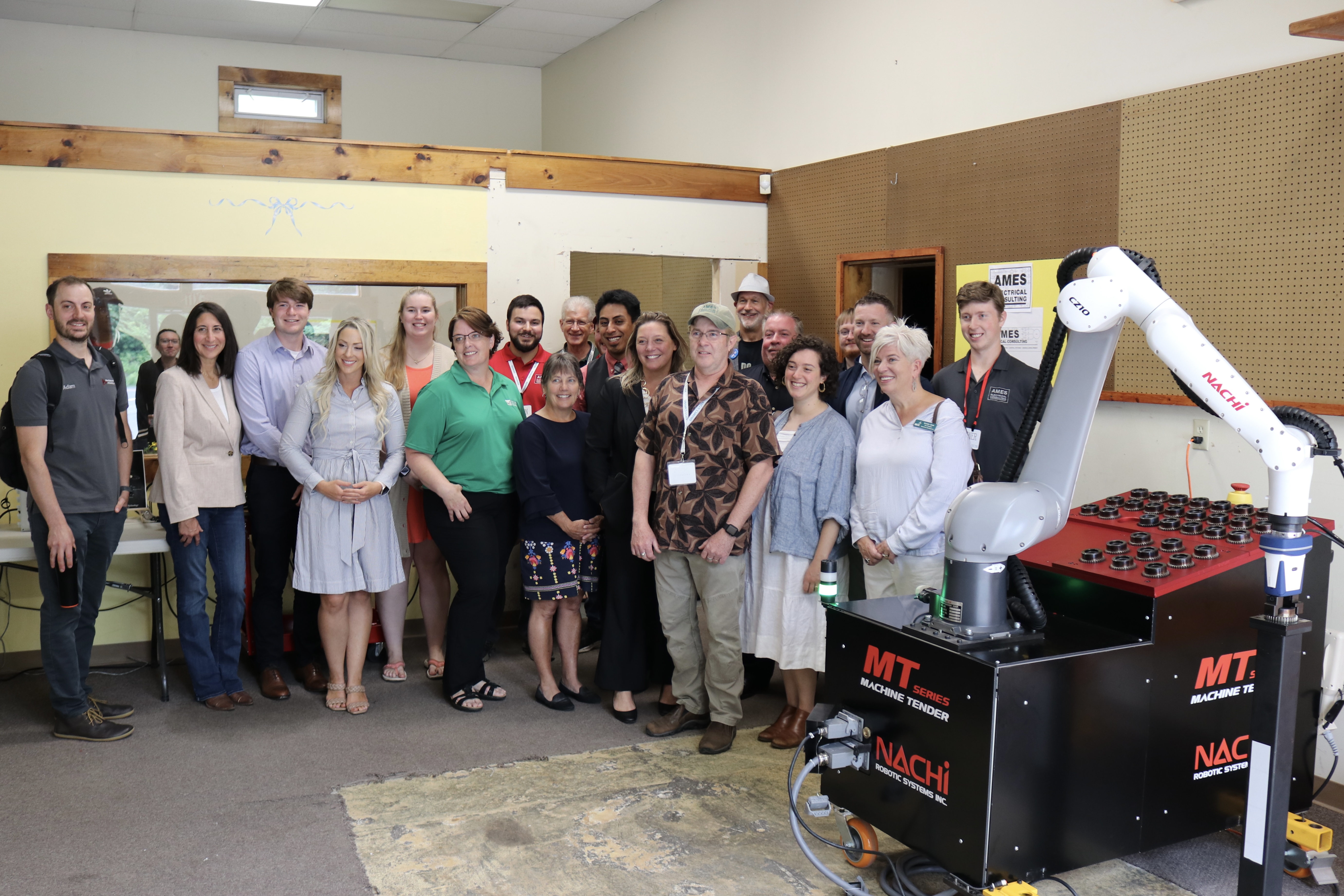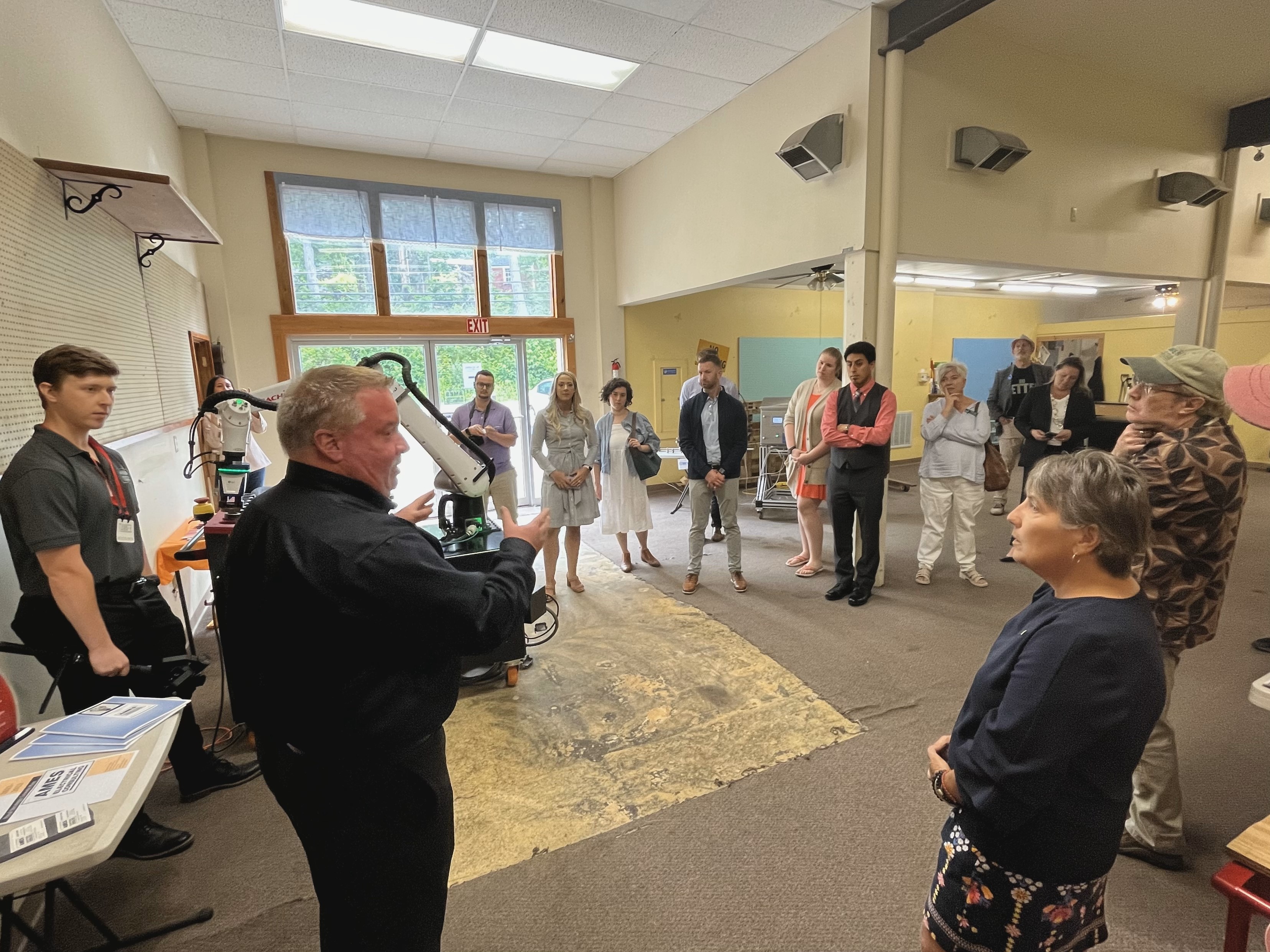 Deerfield, Massachusetts – [06/16/2023] – Nachi Robotics, a leading provider of advanced automation solutions, proudly presented its revolutionary machine tending cart during a highly anticipated event held at Ames Electrical Consulting last week. The showcase garnered widespread attention, with esteemed guests and influential figures from the local business and political community in attendance.
The event witnessed the presence of distinguished individuals, including Jesse Deane, Executive Director of the Franklin County Chamber & Regional Tourism Council; Anne Gobi, Director of Rural Affairs; Natalie Blais, Representative; Elena Cohen, Comerford's district director; Greenfield Community College President Michelle Schutt; and GCC Vice President of Workforce Development Kristin Cole. Their presence underscored the significance of this occasion and highlighted the growing interest in the robotics industry.
Nachi Robotics seized this opportunity to shed light on the pivotal role that robotics and automation can play in transforming the workforce. By integrating automated machines, companies can streamline operations, thereby allowing employees to focus on other critical aspects of their business. The introduction of the machine tending cart marks a significant milestone for Nachi Robotics as it continues to pioneer innovative solutions and strengthen its position as a market leader in the automation industry.
This event expresses Nachi Robotics excitement about the partnership with Ames Electrical Consulting. The collaboration between the two organizations signifies a joint commitment to driving industry advancements and leveraging cutting-edge technology to optimize productivity and efficiency.
Nachi Robotics remains dedicated to empowering businesses with state-of-the-art automation solutions and helping them stay at the forefront of their respective industries. With their extensive expertise and unwavering focus on innovation, Nachi Robotics is well-equipped to revolutionize the way companies operate, creating a more prosperous and sustainable future.